2022 Snow week brought out a blizzard of enthusiasum and participation from students!
Central NHS (National Honor Society) members planned a snowstorm of activities for students to partake in throughout the week including:
Dress-up days:
Monday: Valentine's Color War

Seniors: Pink
Juniors: Red
Sophomores: Purple
Freshman: White
Teachers: Black
Tuesday: Anything but a backpack day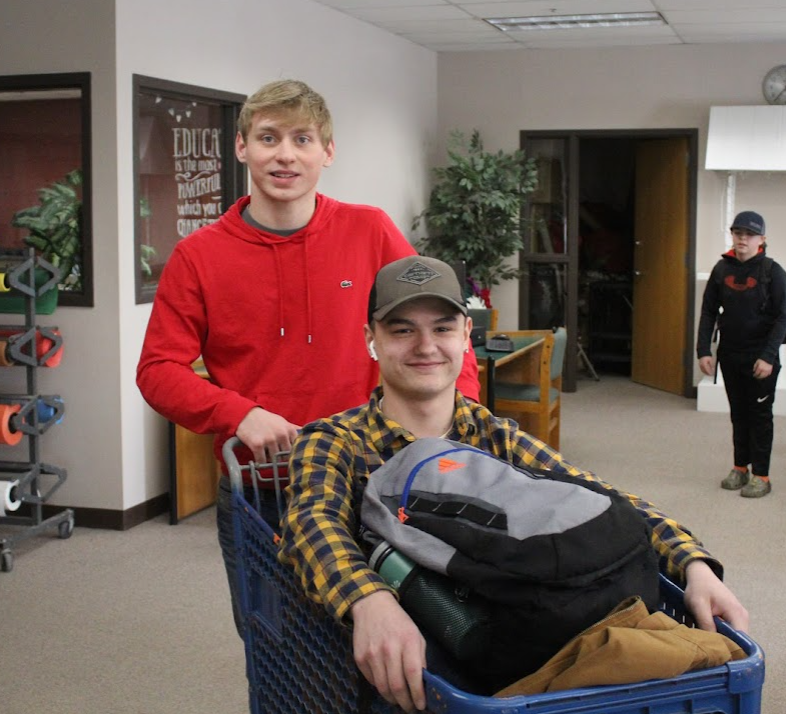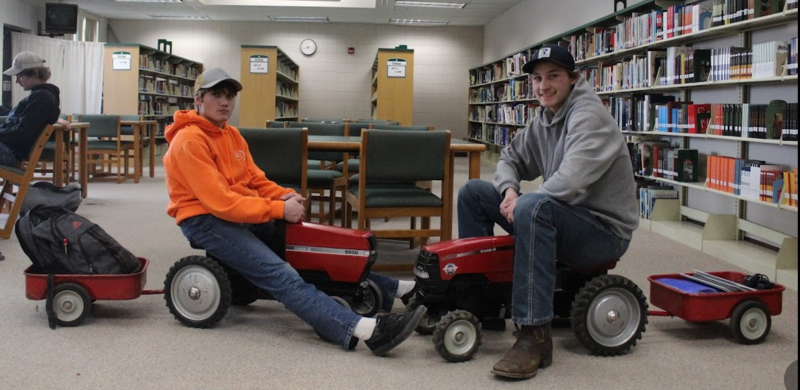 Wednesday: Dress like a central teacher, Teachers dress like a student

Thursday: Generations Day

Seniors: Senior Citizens
Juniors: parents
Sophomores: college students
Freshman: babies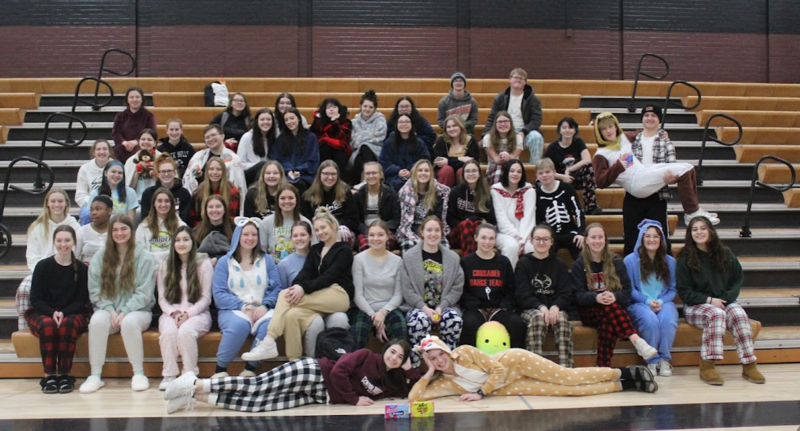 Window /Door SNOWMAN decorating contest: The winner was Ms. Street Raider Time!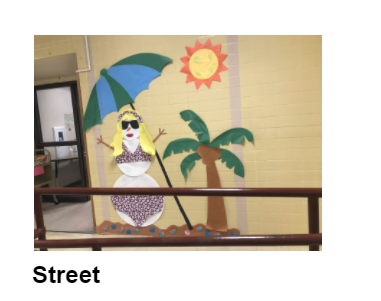 Minute to Win it Games on Friday: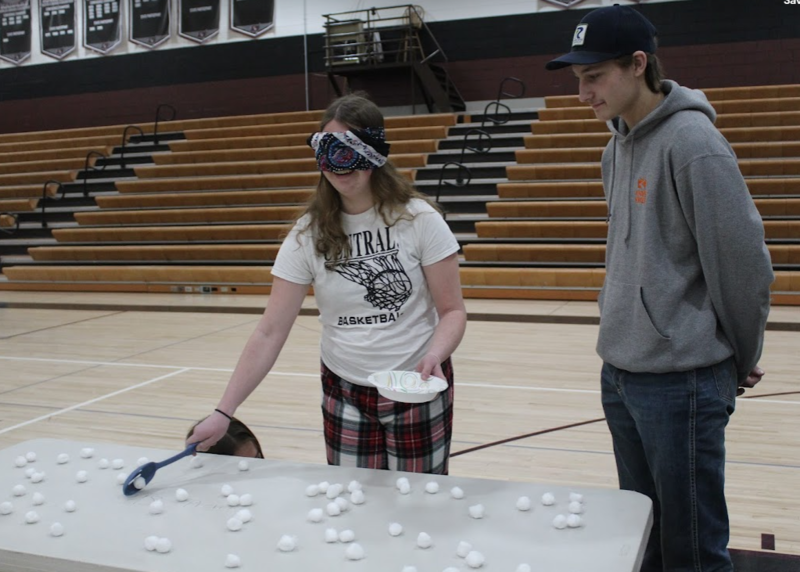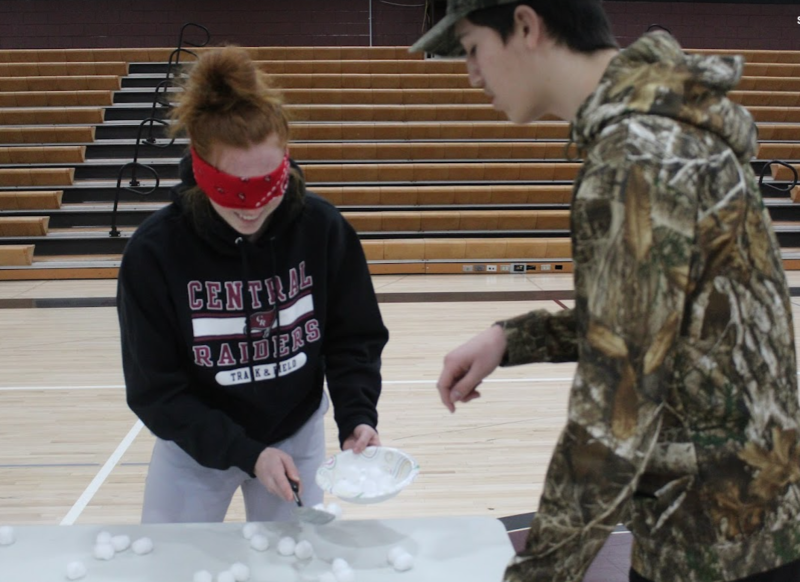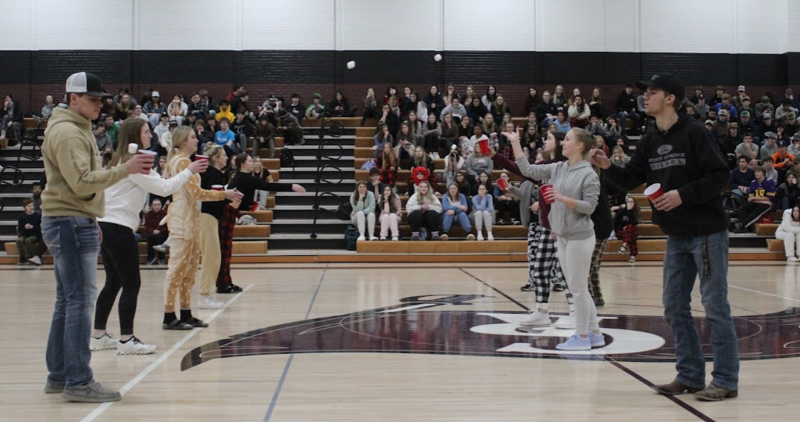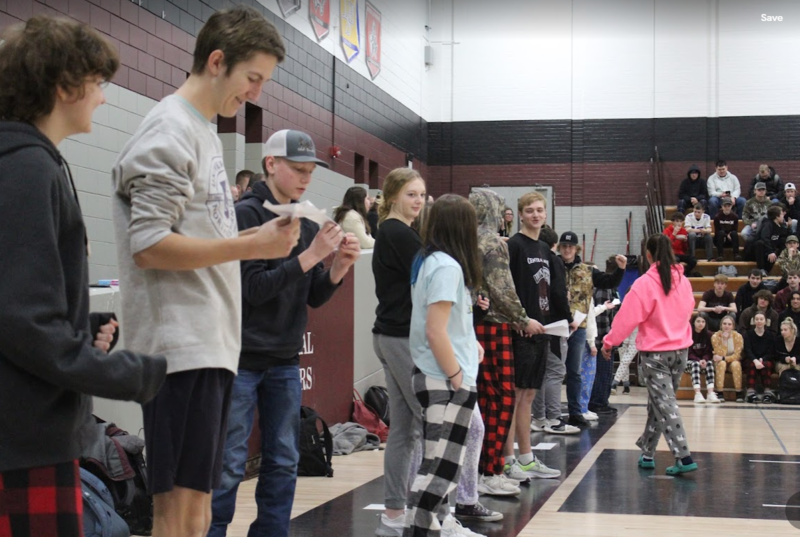 Medallion hunt: (Clues were read aloud and posted in the daily announcements; the winner got a $100.00 gift card!)
Clue #1: Monday, February 14th -
It's that time of year, and winter is here.
The snow Medallion brings everyone cheer.
Before you begin seeking, alone or with friends,
Some ground rules apply toward the prize at the end.
Stay on District property and don't disrupt classes.
Keep out of your lockers and don't ask for passes.
Search high and search low for the treasure you seek, and $100 bucks richer you'll be at the end of The Medallion hunt week.
Clue #2 Tuesday, February 15th -
It's always more fun when you all get involved.
Searching with purpose helps the mystery get solved.
And now for your second clue:
Since it's just the second day, it's spot cannot yet be told.
But a hint to where it resides is someplace cold.
Clue #3 Wednesday, February 16th-
You should know by now that it's not in plain sight,
So maybe get up and look or even grab a bite.
And now for your third clue:
It might be by a place where the football team trains to stay elite.
Or maybe by a place that gets trampled with your feet.
Clue #4 Thursday, February 17th-
It's hard to believe that it's already day four.
Some are wondering why the clues don't give more.
And now for your fourth clue:
A field holds the prize of the medallion hunt,
But to narrow it down further, it might be at one where you bunt.
Clue #5 Friday, February 18th
It's the final day of the medallion hunt.
Should we just say where it is and just be blunt?
Now time for your final clue:
First of all, a prize is at stake,
To find the medallion you may need a rake.
At a field like this it is important to touch each base,
But looking somewhere along the home to first baseline
May help to solve the winter medallion case.

Paige Lueck found the Medallion on Friday morning at the DQ ball field between homebase and first base, after the final clue was released!