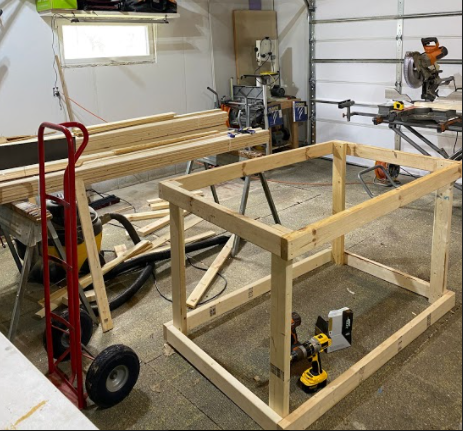 Senior Project
Central
Friday, April 30, 2021
Mr. Kray's Senior Project:
Mr. Kray has created something brand new to Central High School students for the 2020-2021 school year. What Mr. Kray has created is an opportunity for our senior students to connect the information and skills they are currently learning in high school, to our community by completing a senior project. As part of the requirements to fulfill their individualized projects, students must find and connect with a community mentor that directly correlates to their project and work them to complete their Senior Project.
The Senior Project provides students with the opportunity to design, develop, and implement a complex project that is academically rigorous and has personal relevance. Each Senior Project is an individualized experience, allowing the student to connect with a community expert to produce a product that demonstrates the application of academic, technical, and organizational knowledge and skills.
From their experience, the students will create a project portfolio and write a reflective piece explaining the challenges, their acquired understanding of skills in their field of focus, and the Senior Project's relevance to the student's future goals.
They will cap their Senior Project with a presentation to a formal board of judges.
This year's seniors have chosen to do a number of exciting projects: we have seniors working to create raised vegetable gardens for their neighbors, seniors working with area businesses in welding, and seniors who are working with community mentor entrepreneurs to start their own businesses.
We are looking forward to seeing these student connections and opportunities grow!